Morning Magazine
Evening Edition
Local News Reports: MON-FRI at: 7:30am, 8:30am, 12:00 noon, 5:00pm & 6:00pm
Local News Updates: MON-FRI at: 11:01am, 1:01pm, 2:01pm, 3:01pm & 4:01pm
AP Radio National/International News: Top of Every Hour from 6:00am – 12:00 mid
CONTACT the US-1 Radio News Network
call the US1 Radio Newsroom at (305) 434-9233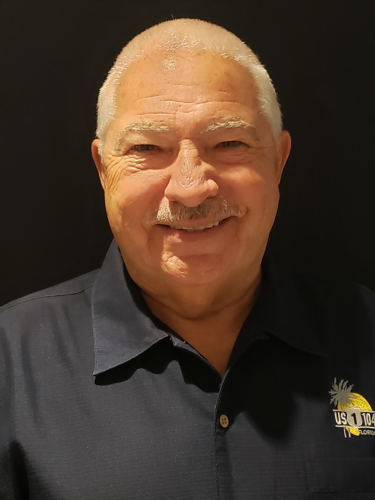 Joe Moore started his radio career in Wilmington, NC in 1970. He worked part-time for WGNI in Wilmington before taking a full-time job with rival station WHSL. Just as he was learning the radio business, the US Army called, and he was selected to attend the military's Defense Information School. He later became an Army broadcaster with American Forces Radio and TV Service. Joe was sent to Utapao Air Force Base in Thailand where he worked as a morning radio host (think Robin Williams in Good Morning Vietnam). His job also included producing and hosting the afternoon news on the American Forces Thailand Television Network. Upon his return to the states, he moved to Norfolk, VA where he served as news director for 2WD (WWDE-FM). After a three-year stint with the station, he purchased the company's AM station, WPEX, and owned and operated that facility for ten years in the tough Norfolk-Va. Beach market. About the same time, Joe became track announcer for Langley Speedway in Hampton, VA, which led to an audition with Motor Racing Network in Daytona Beach. That audition opened a 28-year career as one of the best-known voices of NASCAR nationwide. Joe served as co-anchor for the network until the end of the 2018 season. His last broadcast was the Ford 400 at Homestead-Miami Speedway that year. Joe and wife Tiffany also produced a nationally-syndicated television show for 27 years. Raceline was seen on over 200 broadcast tv stations and almost all of the regional sports networks nationwide. Raceline ceased production in December 2019. Joe and Tiffany live on Little Torch Key, where they've been since 2016. Hobbies include fishing, boating, and sitting on his deck, watching the boats go by. Joe went from the Voice of NASCAR to the News Voice of the Florida Keys. He serves as US1 Radio News Director and host of the popular Morning Magazine.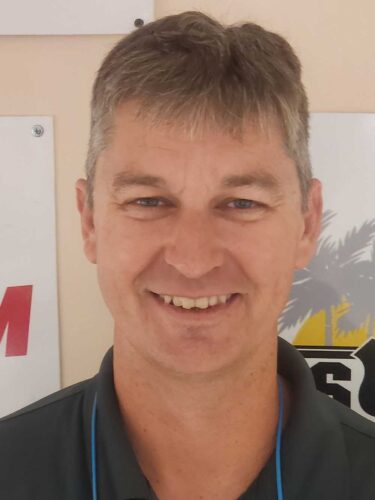 Nick Wright has been the biggest gossip in Key West schools since he came to the Florida Keys at the turn of the millennium. Originally employed as a sportswriter for the Key West Citizen in 2000, Nick began working in education at Key West High School in 2001 – teaching Journalism and English – where he coached the JV soccer team and won Teacher of the Year in 2009. After leaving Key West High School in 2011, Mr. Wright founded Keys Learning Center, the nonprofit center for tutoring and test prep. In a dozen years at the center, Mr. Wright helped thousands of students get to the Ivy League, get to Graduation or get off the path to prison. In 2018, Mr. Wright helped to co-found Somerset Island Prep Charter High School, where he currently serves as headmaster. Furthermore, Mr. Wright has taught for Doral College, Florida Keys Community College and works tirelessly with the nonprofit Michelle's Foundation – offering help, college scholarships and meals to underprivileged children of Key West. Originally from New England – where he gets his passion for the Red Sox, Patriots, Celtics and UCONN Huskies – Nick was a 3 sport athlete in high school, lived for a short time in Spain, Argentina and Costa Rica and attended Colby College in Waterville, Maine – where he met his lovely wife Laura Blythe Wright, also a Keys educator. After college, Nick lived in the Czech Republic and travelled Europe and then enrolled in the University of Alaska-Anchorage for his Master's Degree in Education – before settling in Sugarloaf Key. Nick has two children – Tess and Brady – who attend school in Monroe County.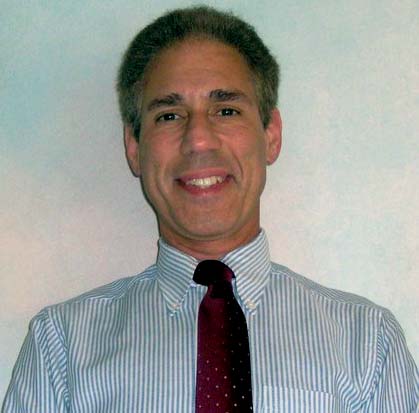 Hourly weather reports from the area's best meteorologist, Alan Archer American Meteorological Society, Certified Consulting Meteorologist, 30 Years Broadcast Weather Forecasting And Consulting Meteorological Experience.